Mayfair Art Weekend 2017
May 18, 2017
Connaught Brown joins the Royal Academy of Arts, over 60 art galleries, artists and auction houses for Mayfair Art Weekend to celebrate Mayfair as a vibrant hub of talent, creativity, craftsmanship and production. The weekend will offer a programme of free talks, walks and events providing the public with an insight into this unique art district and a chance to experience the unparalleled artistic knowledge, quality and diversity to be found within Mayfair's art community.
This year Connaught Brown opens its doors for the Gallery Hop event on Friday 30th June. Explore the gallery after-hours with this special preview between 6 - 8 pm, before hopping on to the next venue. On Saturday 1st July we invite visitors to enjoy a short talk with Director Anthony Brown ( 3 - 3.30pm), whose gallery has been a chief tastemaker in Mayfair for over 30 years. To register please visit the Mayfair Art Weekend website.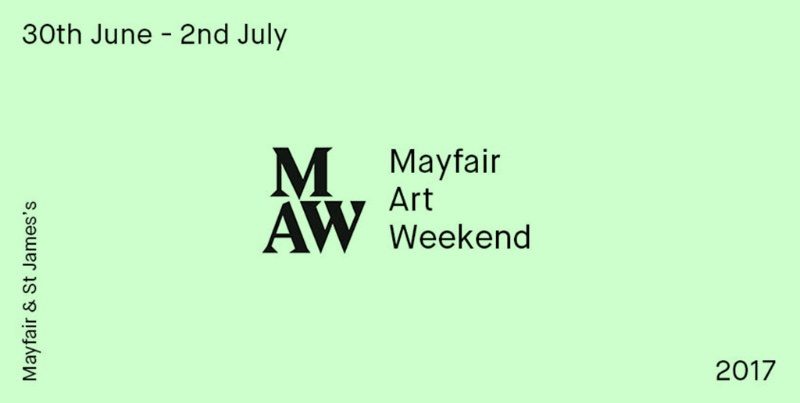 Special opening hours:
Friday 30 June, 10am - 8pm
Saturday 1 July, 10am - 6pm
Sunday 2 July, 11am - 5pm
For more information about the full programe, click here.