In The Spotlight

Amedeo Modigliani | 1909 | Paris and Livorno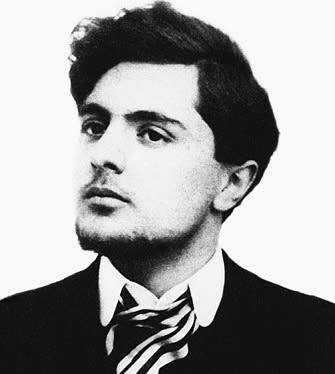 Amedeo Modigliani, 1905 (aged 21, the year before his arrival in Paris)
By 1909 Amedeo Modigliani had been in Paris for three years having left his hometown of Livorno in Italy for the artistic metropolis of Paris.
Amedeo Modigliani (centre)
In those first years Modigliani had reasonable success, exhibiting at both Salon d'Automne and Salon des Indépendents. He became close to fellow artists Maurice Utrillo (the illegitimate son of the artist and model Suzanne Valadon) and the German painter Ludwig Meidner. By 1909 Modigliani had also met Dr Paul Alexandre who became not only his patron and friend but also one of the biggest collectors of his work.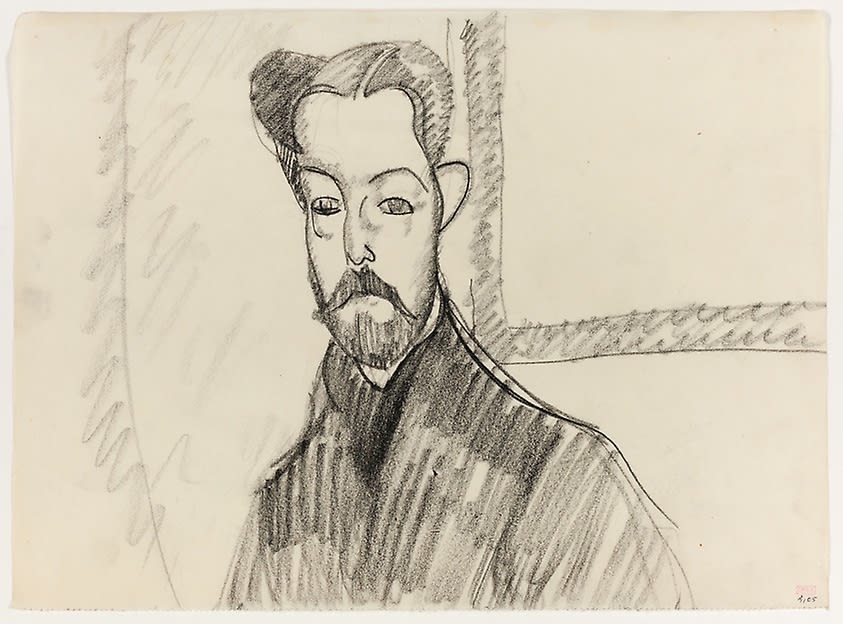 Amedeo Modigliani, Portrait of Paul Alexandre, 1909, Art Institute, Chicago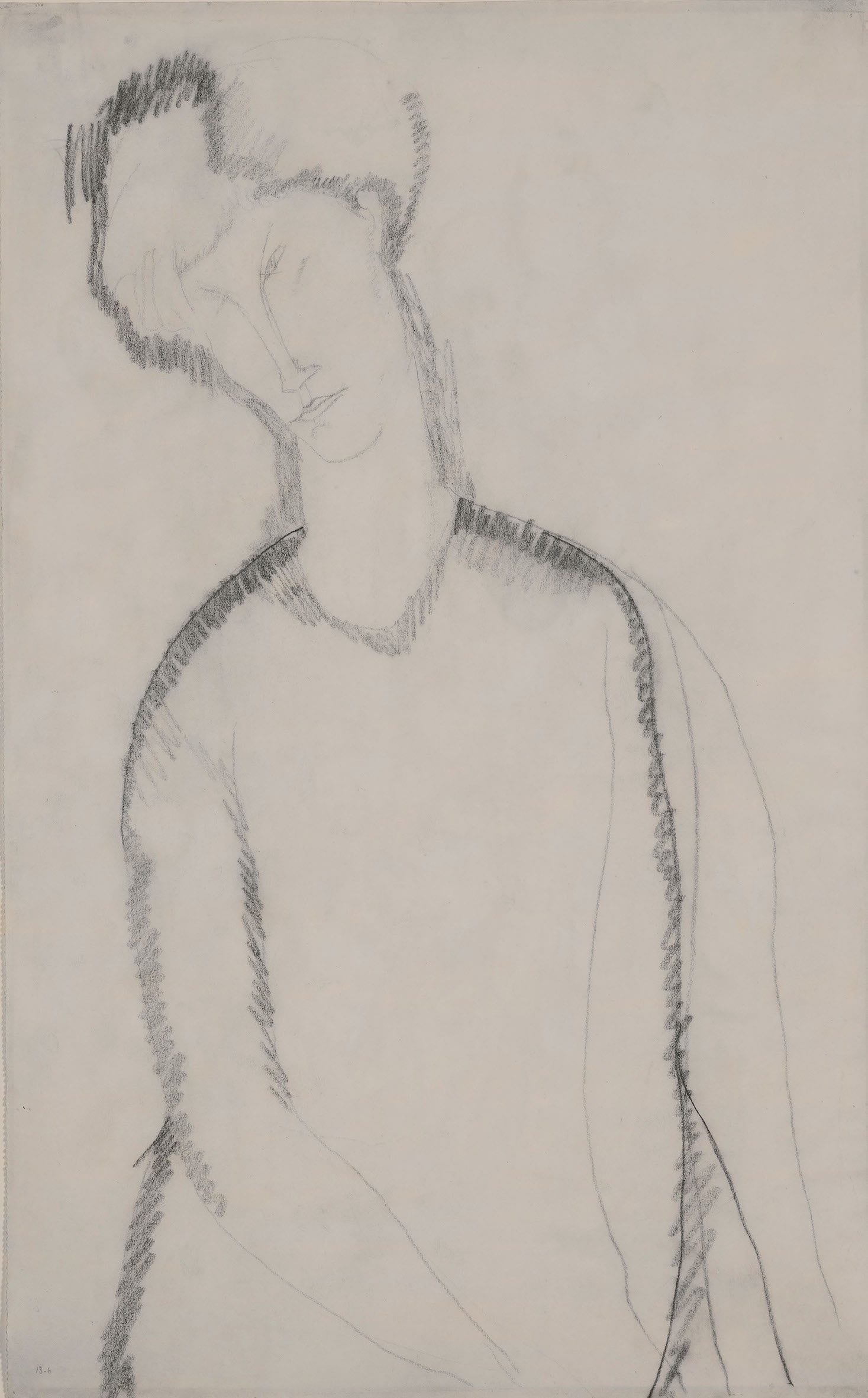 Amedeo Modigliani, Femme Assise, 1909, Connaught Brown, London (first in the collection of Dr Paul Alexandre)
Paul Alexandre and his brother Jean were well connected and opened doors for Modigliani, a number of which he quickly closed again in his drunken rages. Paul Alexandre remembered first meeting Modigliani at 7 rue du Delta, the rooms where he entertained his artistic circle that included Maurice Drouart, Henri Doucet and Albert Gleizes.
"It was Doucet who first brought him to the Delta. I think it was in November or December 1907. Doucet had met him [Modigliani] at the Lapin Agile [a popular cabaret venue in Montmatre] which in those days was only frequented by poor people, poets and artists. Modigliani told Doucet that he had been thrown out of the small studio… He was earning nothing; he had exhausted the few resources he had bought from Italy and found himself penniless…. This was how my friendship with Modigliani began. I was twenty-six years old, Modigliani was twenty-three, and my brother twenty-one."

- Dr Paul Alexandre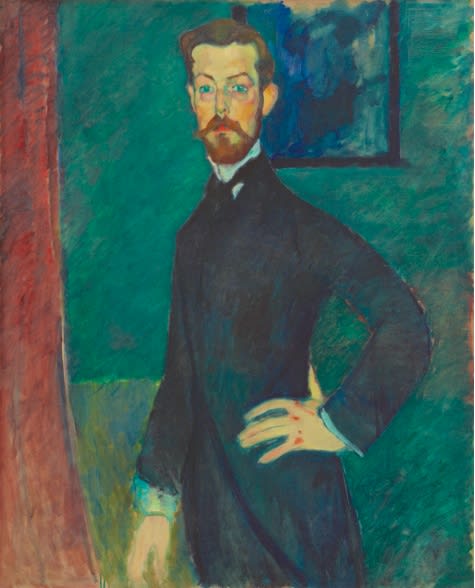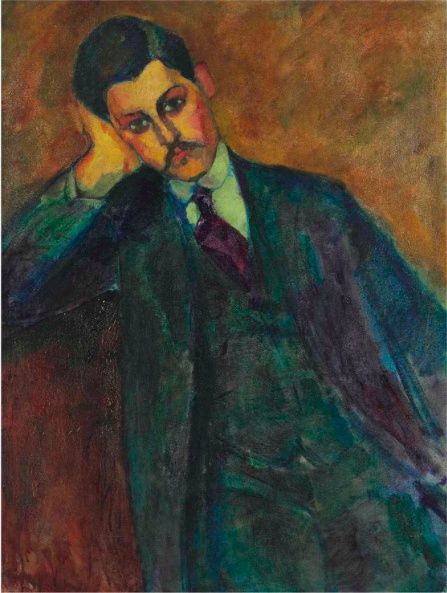 (left) Amedeo Modigliani, Paul Alexandre, 1909, Tokyo Fuji Art Museum
(right)
Amedeo Modigliani,
Jean Alexandre
, 1909, Private Collection
During these early years in Paris Modigliani was often evicted from his living quarters and studios, firstly in Montmatre and then Montparnasse. Although his working conditions were chaotic, by June 1909 Modigliani had completed the commissioned portrait of Jean's mistress Baroness Marguerite de Hasse de Villers - The Amazon. Jean wrote to Paul on 12 May stating "It's now ten days since I last saw Modi, having had no time to go to his place. I gave him the rest of the money for the portrait of the Amazon, and the Baroness is a bit fed up with the way he's been organising things". For Modigliani, the colour of the Baroness' beloved riding jacket did not fit the composition so changed it from red to yellow. Displeased with this the Baroness refused to accept the painting, so as with many of Modigliani's works it was purchased by Paul Alexandre.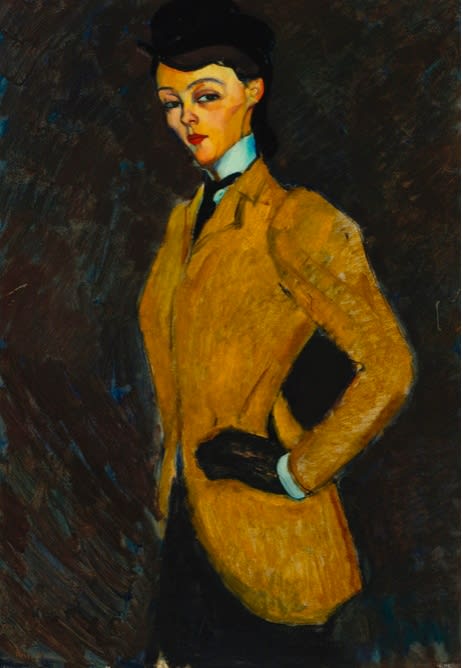 Amedeo Modigliani,
L'Amazone,
1909, Oil on canvas, Private Collection
A month later, in July 1909, Modigliani returned to Livorno. His doting mother Eugenia, wrote to her daughter in law, Vera, on 3 July that "Dedo has arrived. He seems very well". Although thought to already be under the grip of alcohol and drug addiction Modigliani was clearly in high spirits, painting The Beggar of Livorno over that summer, which was influenced by Cézanne retrospective he had seen two years previously.
Amedeo Modigliani, The Beggar of Livorno, 1909, Private Collection
ack in Paris in September 1909, Modigliani asked Paul Alexandre to introduce him to Constantin Brancusi. Modigliani had always thought of himself as a sculptor and it was Brancusi he admired and wanted to meet. For Modigliani, Brancusi's work had a sophisticated simplicity that embodied both Western and Eastern ideals he often found missing in painting.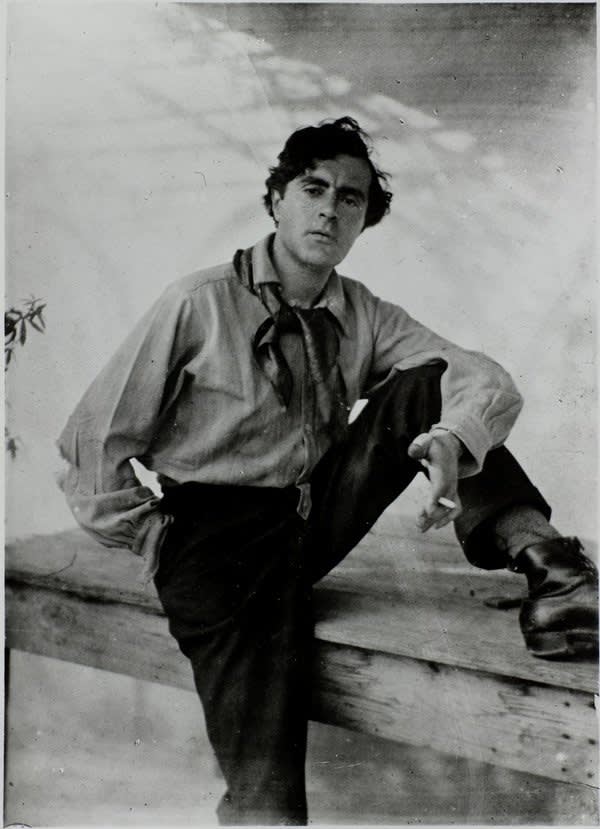 April 16, 2020